Wednesday, April 27, 2016
Watch it. It's on Sheldon Richman's new book. Click the link below.
Free Association: Jeff Tucker Interviews Me about "America's Counter...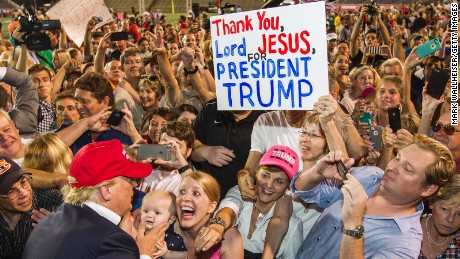 I almost said that unbound delegates receiving threats is what turns me off about politics.
But then I backed up and thought about it.
Politics is one huge threat of violence against the individual. Voting is a reflection of that.
This is not a original reflection at all.
Search "Lew Rockwell" plus "Voting" plus "Violence" and you will find numerous articles arguing for my above point
.
But the
news of uncommitted delegates receiving threatening phone calls
reminded me of how ugly politics can be.
Friday, April 8, 2016
Preparation for Northwest Theological Seminary

The following is a short list of recommended readings to help students orient
themselves to the theological direction of Northwest Theological Seminary
prior to enrollment. If you have questions concerning readings beyond
this list, please contact the Academic Dean, James T. Dennison, Jr.

Many sermons and articles on the Kerux website (kerux.com)
Geerhardus Vos, Biblical Theology: Old and New Testaments
Herman Ridderbos, Paul: An Outline of His Theology
James T. Dennison, The Letters of Geerhardus Vos
Richard B. Gaffin, By Faith, Not By Sight
Richard B. Gaffin, Resurrection and Redemption
James T. Dennison, "Building the Biblical-theological Sermon,"
Parts 1 and 2 (on the kerux.com website)
Herman Ridderbos, The Coming of the Kingdom
J. Gresham Machen, Christianity and Liberalism
Cornelius Van Til, The Defense of the Faith
Tuesday, April 5, 2016
Back in February, I
shared my concerns
with readers about GOP presidential candidate Ted Cruz.
Recently, my suspicions were
confirmed
:
Ted Cruz really surrounds himself with neoconservative foreign policy advisers
.
ThinkProgress has the story
.
The New American,
an old paleo-conservative publication, ran a story in late 2015 called
Ted Cruz's Closest Counselors Are Neocons
.
Believing at first that the journalism was shaky, I wrote just two months ago:
It goes on to mention Chad Sweet, Victoria Coates, James Woolsey, and Elliot Abrams (although I think that Abrams is no longer on the campaign,

if he ever was

; in fact, RedState called him a

Rubio mentor

), all of which have neocon bona fides.

Daily Caller has a story saying Cruz consulted Abrams

, but this doesn't mean he was on the campaign.
Abrams doesn't appear to be an adviser in any official capacity, or ever have been. But there is reporting that says Cruz has consulted him. Part of me believes he's a Rand Paul 2.0 just trying to ride the waves of whatever will gain him support.


This is journalism that stretches the facts.
But according to the ThinkProgress story,
Elliot Abrams is absolutely is on Ted Cruz's foreign policy team --
and he has two more alarming people on the team.
The Nation
has an excellent story about Ted Cruz's dangerous foreign policy views in more detail. Peep the headline and subheadline:
Our text for Sunday School (also "The Confession of Faith and Catechisms") Biblical Theology Bites What is "Biblical Theology...